What are the Different Types of Flooring
December 3rd 2021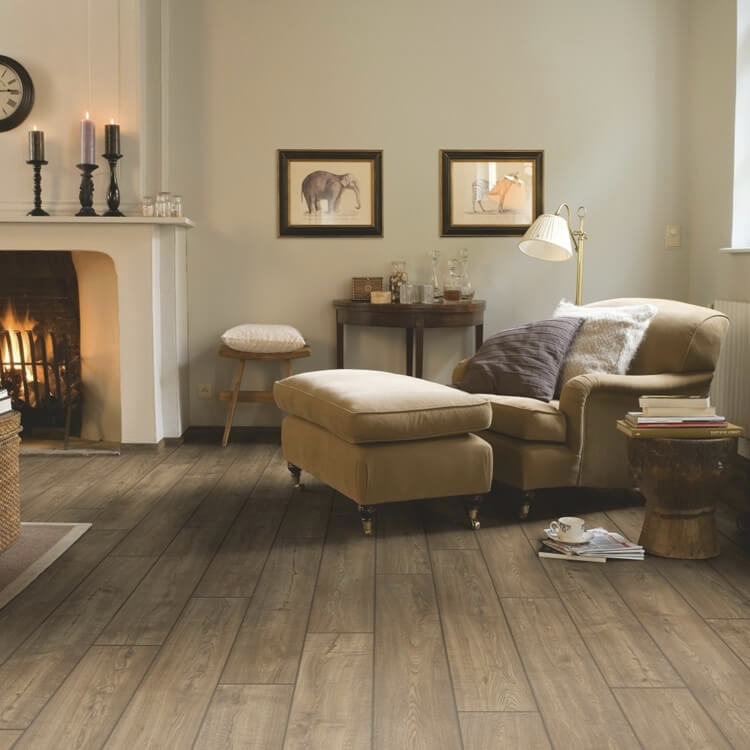 It can be tricky to know where to start when looking for flooring for your home or business. First things first: What are the different types of flooring? Once this is figured out, you can make an informed decision about what is best for you.
Laminate flooring is ideal for giving you a durable and easy-cleaning floor with the look of something more natural. Choose a stone or wood effect to suit your style without compromising on practicality.
At Flooring village, we offer a wide range of Laminate options. So, what are the different types of flooring we can suggest from the laminate range, depending on your personal styles? For a wooden effect, you could opt for parquet and herringbone floorings. These give a classic and traditional look, with the geometric style throwing you back into 16th century France. If you are seeking out a luxurious style without the hassle, and at a more appealing price, this could be a good option. Alternatively, for a modern feel you could choose distressed/handscraped laminate. This flooring gives the appearance of neatly fitted wooden slats, giving an orderly but earthy look to a room.
Perhaps you would like the impression of stone flooring? In which case, opt for stone or tiled laminate. The clean appearance of this laminate offers a stylish and modern aesthetic, which creates a sharp and clean finish to a room.
Wooden flooring can look beautiful in a home but can come with additional maintenance and care measures that cost time and money. Alternatively, you can have the look and feel of wood without the hassle, by choosing engineered wood flooring. Again, there is the option to have parquet and herringbone style, or distressed/handscraped. These give a similar style as their laminate alternatives but act as a more convincing replacement to real wood. There is also the three-strip plank option, which, with its quick installation is a great flooring to get in quickly. If you love character, you'll love this floor which has all the character of the original wood and comes in carefully constructed strips.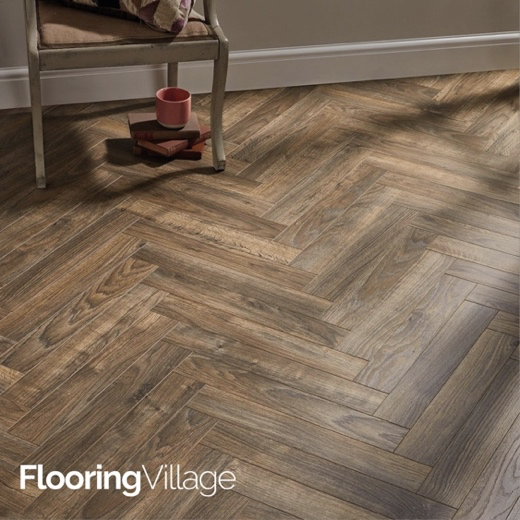 Vinyl plank flooring is ideal for heavy traffic areas like hallways, kitchens, or bathrooms. If you have a busy household, this could be the floor for you. Designed to look like real oak plank flooring or marble, stone or slate, you are able to have the practical flooring you need without compromising the quality and appearance.
To know what to pick, you need to know the different types of flooring you can find when looking at vinyl. Vinyl floor tiles come in two different types: vinyl tile click flooring is a free-floating floor, while dryback LVT flooring is glued to the subfloor. Both dryback and click vinyl floor tiles have advantages, and here at Flooring Village we offer both in our Luxury Vinyl range.
Baelea Flooring
At Flooring Village, we asked ourselves what are the different types of flooring that people want to buy, and why. From years of experience and expertise we understand that people need flooring that will last and that will heighten their homes aesthetically. That's why we created our own flooring called Baelea, using over 25 years of flooring knowledge. Baelea is a high-quality range of laminate and LVT flooring, exclusive to Flooring Village. It offers the best features of big brands we sell, at affordable, online-only prices.