Guide to cleaning engineered wood flooring
June 16th 2021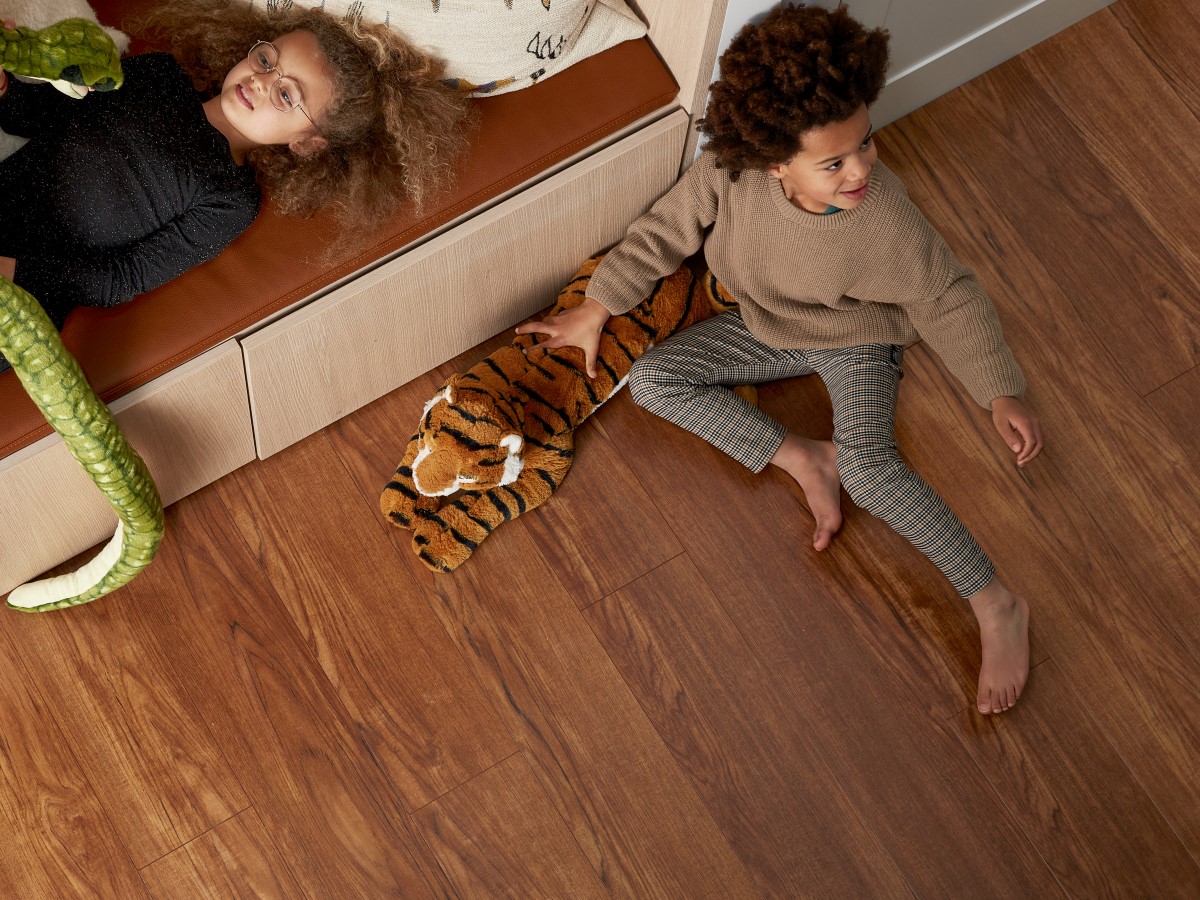 Engineered wood flooring is one of the most popular flooring choices to date. Its overall appearance mirrors the stunning look and feel of solid wood, but is easier to install and maintain whilst still incredibly durable. Engineered wood flooring that is looked after can last for decades, so it is a worthy investment.
Engineered wood floors are built up of several layers so they are very stable, however they are not indestructible and are still subject to scratches and damage. To ensure your flooring withstands the test of time, it is important to look after it through regular cleaning, using the correct tools and the prevention of damage.
Poor cleaning of engineered wood floorings can result in long term damage to the floor, which can lessen the floor's lifespan and performance.
We've collated our knowledge and created our expert guide on maintenance and cleaning engineered wood flooring to help you maintain beautiful looking engineered wood floors, for years to come.
Protecting and cleaning your engineered wood floors from scratches
Like real solid wood flooring, scratches are to be expected and are hard to avoid on wood flooring. Over time, most wood floors will inevitably end up with scratches, but don't worry too much as scratches and marks add character to your flooring. Distressed wood flooring is currently very on-trend.
One of the top benefits of engineered wood flooring is that they can be sanded down, in the case of scratches or marks occurring. If you choose a finish like an oil or lacquer, you can often apply more of these to hide any imperfections.
We have put together a few tried and trusted ways to try and prevent your engineered wood floor from scratches and marks in the first place as much as possible:
Place an entrance mat at external door entrances
This will help to prevent dirt and outdoors debris from getting onto the floors, which can help avoid potential scratches. Regular sweeping can also help prevent any damage from outdoor debris. You can also check out our blog on how to choose the best flooring for your hallway here.
Never allow shoes with spikes or heels to be worn on engineered wood flooring
These types of footwear are notorious for damaging the top layer of engineered wood floors as well as leaving scrapes and scratches.
Ensure items of furniture have furniture pads installed
To prevent further scuffs and scratches, place felt furniture pads underneath items such as table legs, plant pots, lamps and other items of furniture.
Choose a durable finish for your engineered flooring
To protect your engineered wood flooring from too much damage, opt for a strong finish, such as brushed and oiled. Oiled finished engineered wood flooring is great if your floor is prone to scratches and marks as more oil can be rubbed into the marks to hide them.
Maintain suitable conditions for your engineered flooring
Once you've installed your flooring, an important part of engineered wood flooring maintenance is keeping a stable environment and conditions in terms of heat and humidity. Wood reacts to the environment as it is a natural product which is subject to expansion and contraction in heat and moisture changes.
All types of wood flooring are vulnerable to changes in moisture. Although engineered wood flooring doesn't have the same high risks as solid wood flooring, its hardwood upper requires care and maintenance.
The room/s where you have engineered wood flooring should preferably have heating. Ideally, keep the room temperature between 18°C and 28°C. This is a typical temperature of homes so should be easy to maintain. If the temperature does trop, or you are planning to be away for a set time, we advise to keep your heating set to not let the temperature drop below 16 to prevent over-expansion/contraction.
Varying and high levels of humidity is bad for wood flooring due to the floorboards expanding and absorbing moisture. Floor expansion can in turn cause the flooring to bounce up as well as cracks and blemishes in the wood. Depending on the manufacturer guidelines, most spaces with wood floorings should keep the humidity level at the normal humidity in UK homes which is 40-70%RH. Humidity can be measured with a hygrometer.
Top tips for protecting your engineered wood flooring from moisture:
Keep the humidity levels stable
Take moisture readings if you are concerned and to help keep peace of mind.
Use a doormat that doesn't have a rubber back
Doormats with rubber backs can trap moisture and cause water damage.
Clean up spills quickly
Although engineered wood flooring can confidently be used in kitchens and bathrooms, it is important to clean spills up quickly including puddles of water.
Pay extra attention when cleaning engineered wood flooring
Chemical spills can cause irreversible damage and stains if not cleaned up quickly so try not to use these while cleaning. While cleaning your engineered hardwood floors, ensure your mop isn't too wet and has been properly strung out.
For extra moisture resistance, opt for lacquered or matt lacquered finish.
Lacquered finishes make wood floors more water-resistant. Although it is advisable to not let water build up, it is often preferable because of this. Matt lacquered finishes are even more heavy weight.
Best ways of cleaning engineered wood flooring
When it comes to the everyday cleaning of engineered wood flooring, is it important to use the correct tools and materials. Always speak to your manufacturer about the best way to clean your engineered flooring first.
The quickest and best ways of cleaning engineered flooring is through regularly sweeping or hoovering with a lightweight hoover and the brushes down. Aim to do this three or more times a week to remove any debris and also prevent scratching. Always sweep floors before mopping for optimum results.
When it comes to mopping, as previously mentioned, ensure that your mop remains damp, but is not soaking wet. There are many specific engineered wood flooring cleaners to use when mopping. It is best to check that the cleaner you are planning to use is suitable for use on the finish of your flooring. You may want to also check this is suitable for use with your manufacturer as some wood flooring cleaners may remove the finish off your wood. Check out our specific engineered wood flooring cleaning accessories.
Stay away from harsh cleaning agents such as those that contain ammonia or vinegar. Although not essential, we highly recommend investing in a specialised cleaning product to clean engineered wood flooring with. This is your best bet for maintaining the wood in its pristine state for as long as possible.
We hope this guide has given you an insight into the best way to clean engineered wood floors. Check out our extensive range of engineered wood flooring or get in touch today if you have any more questions regarding cleaning engineered wood floorings.